Dive safe we owe it to those who love us!



---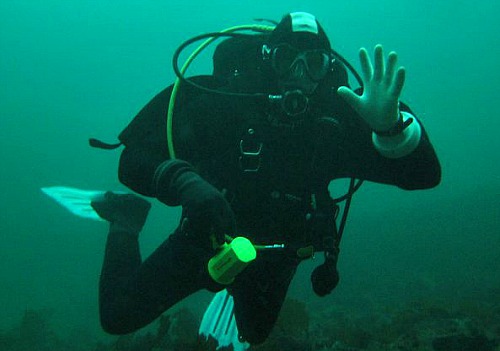 ---
Vancouver Island Diving Conditions Summer 2020
Hello fellow divers

Good day to you, and thank you once again for subscribing to Diver Don's E-zine for December 2021. I want to wish everyone a Merry Christmas and all the best in 2022. Lets stay safe and move towards a healthy New Year!

2 years into Covid 19 and several variants and we are still battling, what more is there to say... Lets do what we can to stay well!

Once again I feel I am overdue with an edition, anyway getting right to it, the conditions over the last months have been good to excellent in the central island area, with visibility between 30 and 50 feet. As I write this it is minus -6 Celsius outside with about a foot of snow on the ground, so diving for me is on hold until it warms up just a little bit.

Myself I have managed almost 80 dives in 2021, which is pretty good for these local waters, I must be getting old though as I have noticed me doing only one dive and heading home lately. Just to darn cold lol...and right from the surface on down.

Here's another reminder to join the Facebook Group, "Vancouver Island Viz Reports and Conditions", as it often has up to date and relevant posts from the group's active members, covering much of Vancouver Island.

Also to any new (or old) divers, if you are looking to get out with someone, both Sundown Diving and Nanaimo Dive Outfitters, host regular weekend "Fun Dives" where all are welcome :-) Contact them on Facebook or Sundown Diving 250-753-1880 or Nanaimo Dive Outfitters 250-753-1863

Thanks to Ed at Sundown Diving, and Brenda Roszmann at Nanaimo Dive Outfitters (and of course their staff), for there help and support within the Nanaimo dive community. Outstanding service!

One last thing I want to touch on is that the pressure on many of the dive sites has increased in the last few years due to Covid travel restrictions, and an increase in the islands population. So please, please... Lets all be extra careful and respectful of the dive sites themselves, the wildlife, and of course the neighborhoods where we park and prepare to access this amazing sport!

Well that's it for now, looking forward to the ambient air temperature getting back above zero. Hope to see you out there or under...soon!

All the best in 2022, Don.

Cheers and safe diving!