Dive safe we owe it to those who love us!



---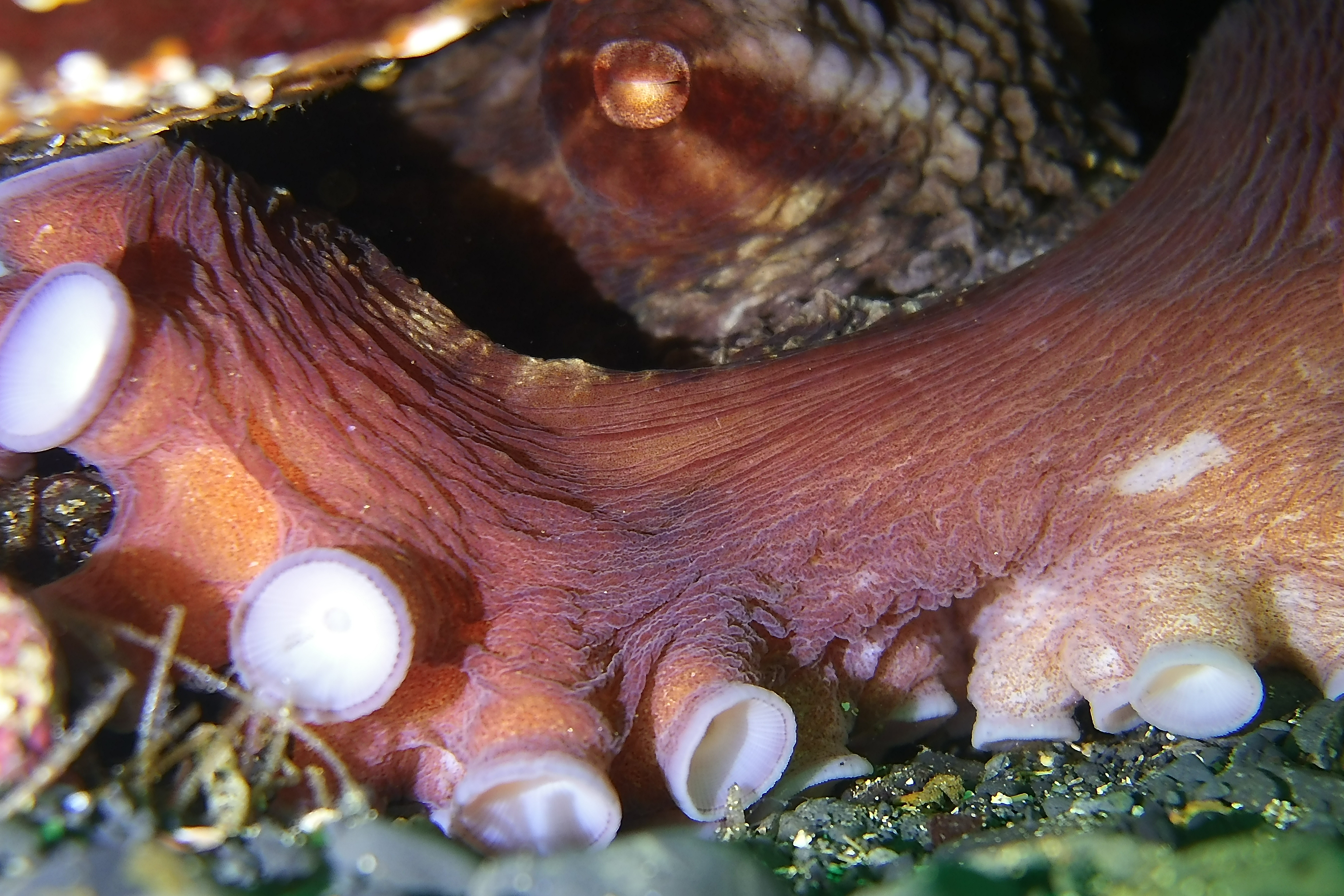 ---
The Amazing Cephalopods
Hello fellow divers

Welcome and thank you for subscribing to my e-zine.

Just wanted to tell you about a new page I have added to my site. Its called "Octopus and Squid", and has what I think are some pretty good pictures (yes I took them and I feel very privileged that I was able to do so, and also thank you to my dive buddies, for their patience, and sharp eyes in often finding me such wonderful subjects to photograph), as well as stories, facts, videos, and whatever else I could find that I thought would be of interest.

I also added a few links to what I think you will find to be excellent books, both for reference, as well as entertainment. I encourage you to try either one, but for straight information, "Super Suckers" is my choice!

Its the end of January 2020 as I write this and recently here on Vancouver Island, we have had it all in the weather department. Snow and the cold that goes with it, Rain (often heavy), and high winds have been the norm. Heavy runoff from are rivers and streams are causing the visibility to suffer somewhat, but is still pretty good, and will no doubt improve as Winter moves towards Spring.

That's all I have for now, I hope you enjoy my new page. As usual I wish you safe diving to you and dive your buddies. All the best in 2020!

P.S. The Sea Lions are still around! Visits at many of the Nanoose sites are common, but Wall Beach is usually the best!

Cheers and safe diving!