Dive safe we owe it to those who love us!



---
---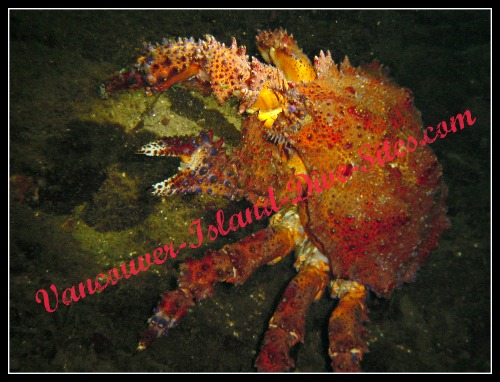 Hello fellow divers and thank you once again for subscribing to Diver Don's E-zine for June 07/2023

Good day readers, and thank you for subscribing to my newsletter I hope all is well in your world and that you are getting lots of diving in. I just saw a very interesting video btw on Global News. Go to google and type in "blunt nose six gill shark at china creek" to view some very cool footage from some local divers.

In this edition I am responding to an article from DIVER magazine about solo diving. I hope you find it worth your time.

As a local diver involved with sport diving for the past 12 years, where 95% of my diving has been around Vancouver Island, here in the Pacific Northwest. I have completed over 700 dives (almost always with a buddy…or was I solo?).

I wish to respond to a story in the Spring Edition of Diver Magazine by Steve Lewis, in which I heartily agree with the sentiments of his student, Emma (not even close to her real name by the way).

Having been involved with a real life incident that occurred at Dolphin Beach in Nanoose (I prefer to call it an incident btw, because I believe the term "accident" is abused, and is pretty much B.S.) Anyway the incident ended with my buddies fatality, and besides the obvious tragedy, I was left dealing with my own PTSD issues for almost 2 years (the ghost of it still lurks somewhere in my subconscious), and though I am back diving and loving it, it was a process, not a given. I also want to say, I do knowingly and deliberately "dive alone" occasionally, but not as a rule. I also believe there is some truth to it being safer as a solo diver, provided you have the experience, confidence, and training/redundant systems as a caveat. Oh, and as the article points out, if you are diving with a photographer/videographer, you are diving solo, whether you believe it or not. The proof is "where is your buddies FOCUS?" no pun intended...

Whew! So after all that what I want to say is, that the person you are with, they are probably and realistically only your buddy during the pre dive portion of that days dive plan. I say this because when during a dive, the Shit hits the Fan, that person you thought you knew, is not there anymore (certainly not mentally anyway). That person is likely so freaked out and fighting for their life that they will very likely (unconsciously) kill you too. So get trained, get experienced, and always pray for luck! Cheers and all the best, Don Ravensbergen Nanaimo, BC

In memory of Paul Scott Revane 1959 - 2012 Dive safe, and make it home for those that love you!