Dive safe we owe it to those who love us!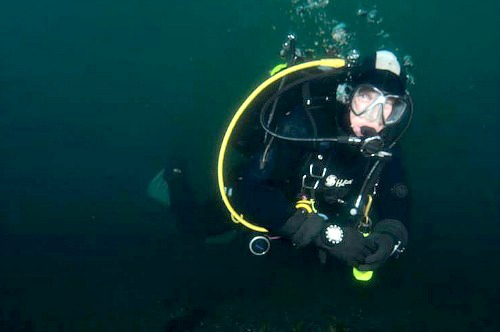 Diving Canada Day
Hello fellow divers

Welcome and thank you for subscribing to my e-zine.

In this edition I want to mention that I did in fact create a page on my website for Oak Leaf Dive Site. This is a great new site in the Nanoose area, that all divers will welcome, as it is wonderful to find a new dive site to explore.

So check out my new page, or even better, visit Oak Leaf Park, and take in a dive, or just enjoy the view.

Next I want to talk about diving on Canada Day, I know it's a little early, but I do enjoy getting together with Sundown Diving patrons, as well as the many diving enthusiasts that join us from Nanaimo Dive Outfitters.

The two dive shops put on a one or two dive day, followed by a barbecue with all the fixins, and lots of laughs (and maybe a few prizes)

This years location is still undecided, but will be at a venue that is friendly and assess-able. Subscribe to either Sundown Diving, or Nanaimo Dive Outfitters Facebook pages, as once decided upon, the location and details, will be posted there.

So bring your Canadian Spirit, and your gear, and take part in the festivities. Oh, and remember, that all are welcome, so bring a friend, a spouse, a pet, or ...

In the mean time, take in some diving!

As I write this, it is Mid May, and the visibility is pretty good right now, so get out there and take advantage. As most of you know, the Viz can be sketchy as we move towards summer, not to mention it gets pretty stuffy wearing a dry suit.

There are courses to take, and new, or "new to you" gear to take out and try. So check out your local dive shop, or surf the web for some online deals (used Victoria periodically has some awesome deals)

Anyway fellow divers and friends, take care, and remember what my old dive buddy and mentor Bob S. used to say "A great dive is any dive that you come back from" Bob certainly had that right.

Cheers and safe diving!