About Me
---
Dive Site Directory> Home Page> About Me

---
Hello and welcome to a page About Me!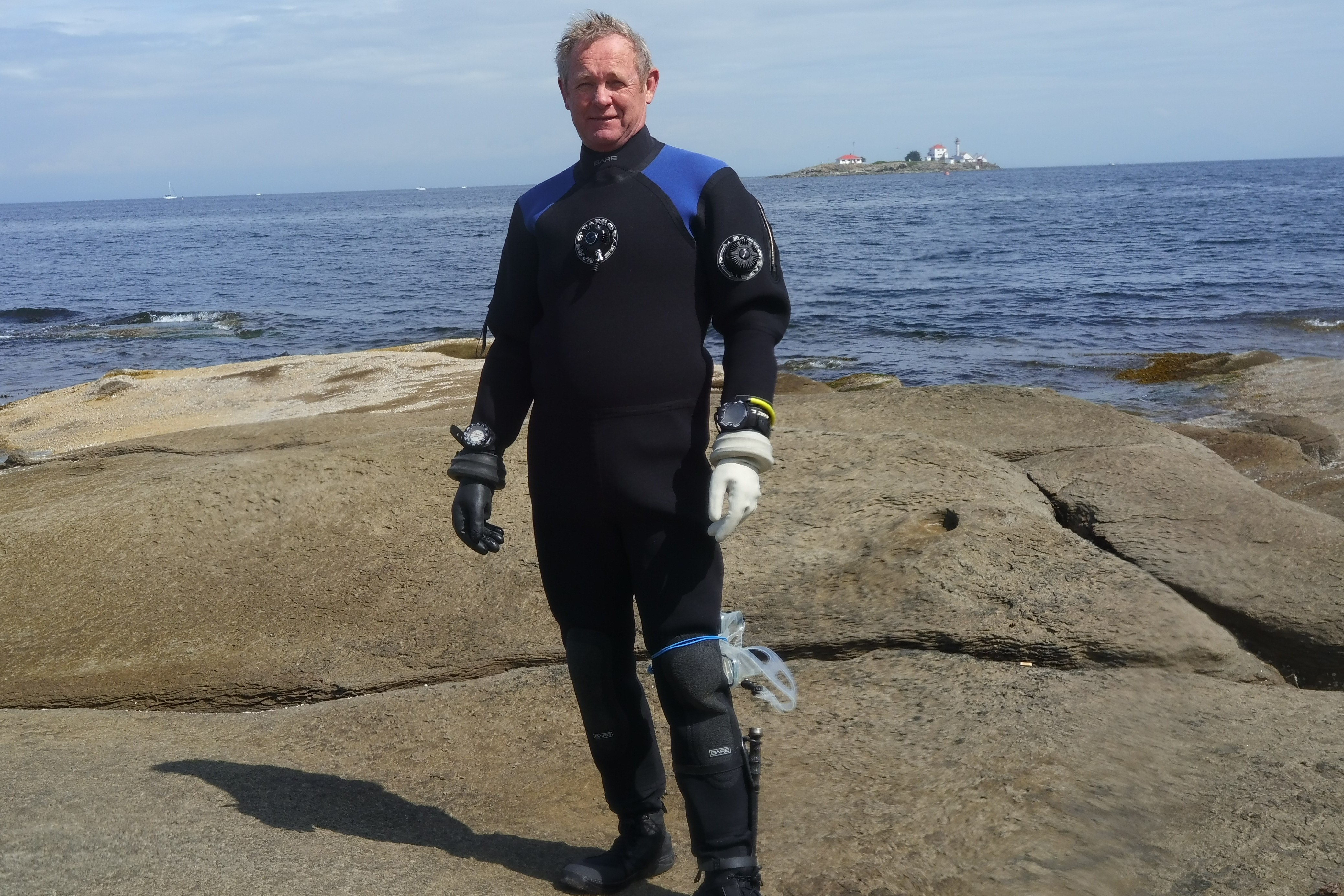 Here I am on a surface interval at Orlebar Point on Gabriola Island, BC (Summer 2019). This is an excellent shore dive by the way (probably the best shore dive in the central island area!), accessed by taking a short ferry ride from Nanaimo, BC.

---
---
My name is Don and I am an avid Cold Water Scuba Diver. I began diving at 50 years of age to fulfill a bucket list wish I had since being a kid.
I just knew if I didn't try it, I probably never would.

It is now 2022, and I am up to 600 cold water dives! I have a regret, and that is I wish I'd started diving a lot sooner!
Don't wait if you think it's something you would like to try, because I've found Scuba Diving is "out of this world" and an awesome sport!
I live and work in Nanaimo, BC, Canada, which is located on Vancouver Island. This is roughly the central most portion of this west coast paradise, where I have resided since around 1991.
I cannot imagine living anywhere else. Truly, Vancouver Island is an outdoor person's paradise!
---
Something else about me is while re-discovering my creative side, I have written, illustrated, and published 4 children's books (see below)
They are similar in that they contain rhyming tales, and lots of black and white images for kids (or adults) to colour.
Follow the links from my home page, and thank you for your support!

---
Thanks for visiting

Cheers, and dive safe!!!

---
In honor of the late Paul "Scott" Revane please visit this link
As his friend and dive buddy that was witness to his last moments, I feel it is important to remind all current and future divers to not get cocky or complacent about any aspect of scuba diving.

We owe it to the people who love us to make it home safe.
Feel free to "Contact Me" by following the link, or if you have something to share use "Share Your VI Story"

---
You too can build a successful Website! Click here to find out how

---
---
Please sign up for Don's E-zine !