Vancouver Island
Colour My BC Beautiful

---
A rhyming story with illustrations to colour, with focus on the activities one can enjoy on and around Vancouver Island, as well as some of the wildlife you are likely to encounter while exploring this amazing Island Paradise, in British Columbia, Cda.

---
Home Page> Vancouver Island Colour My BC Beautiful>

---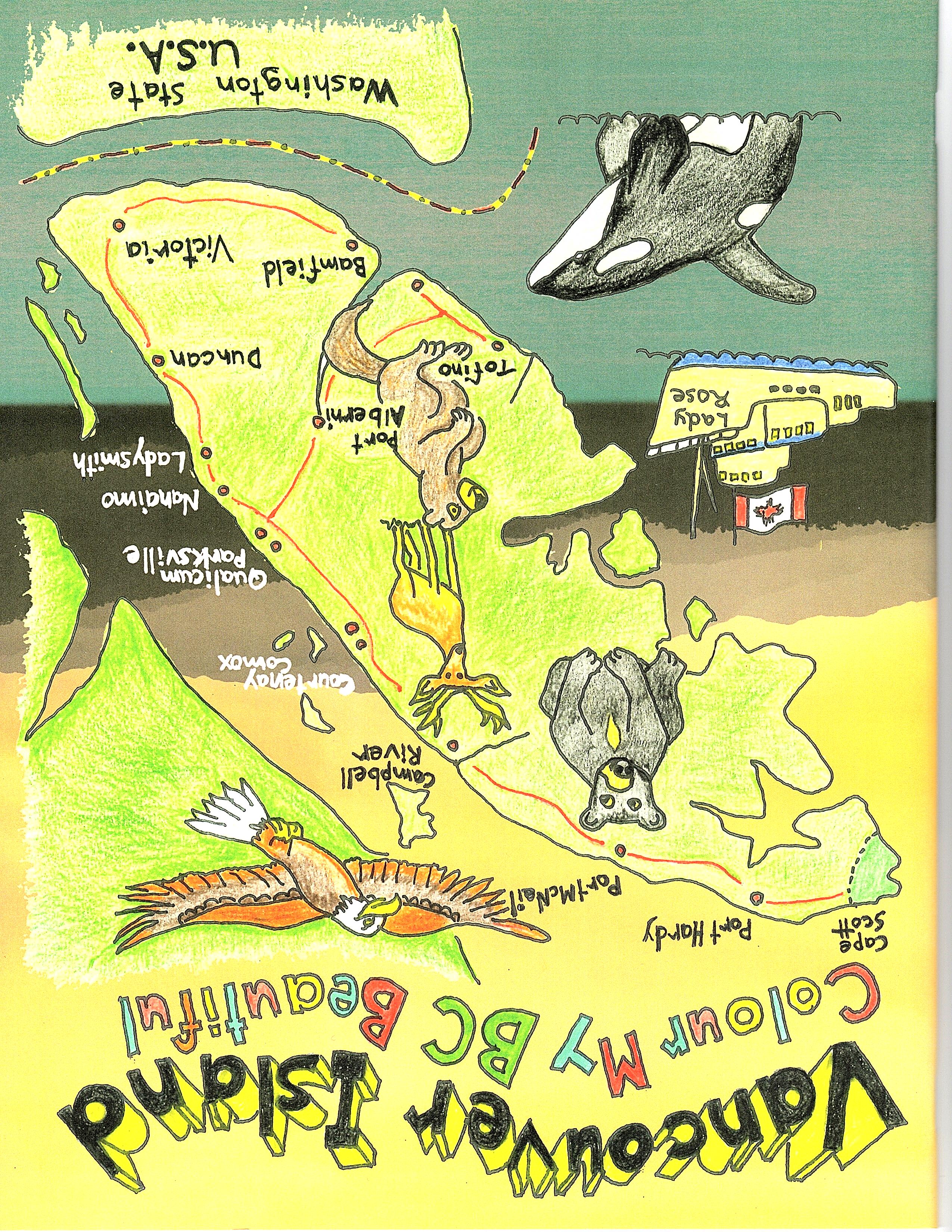 ---
Currently available at these Vancouver Island retail outlets
Duncan & Lake Cowichan

Deans Marine Phone: 250-748-0829
The Lake Mercantile Phone: 250-217-4333

Chemainus & Ladysmith
Chemainus Theatre - Gallery Gift Shop Phone: 250-246-9132
Little Otters Den Phone: 250-245-2042
Salamander Books Phone: 250-245-4726


Nanaimo
Children's Treehouse Phone:250-585-5990

Iron Oxide Art Supplies Phone: 250-591-4766
Kool & Child Phone: 250-585-1778
Literacy Central Vancouver Island Phone: 250-591-2665
Nanaimo Dive Outfitters Phone: 250-756-1863
Sundown Diving Phone: 250-753-1880
Parksville Qualicum
TIGH-NA-MARA Phone: 1-800-663-7373
Qualicum Toy Shop Phone: 250-752-1937
Comox Valley
Little Village Store Phone: 250-900-1954
Pacific Pro Dive Phone: 250-338-6829
Whale's Tale Toys Phone: 250-338-1233
These retail outlets are in Duncan/Lake Cowichan, Chemainus/Ladysmith, Nanaimo, Parksville/Qualicum, and Courtenay/Cumberland.
Interested in becoming a vendor? please contact me directly through my contact page.
Some retailers do not carry all editions, so please phone first.
Thank you all for your support!
Sincerely, Don Ravensbergen
Nanaimo, BC, Cda
---
Please sign up for Don's E-zine !

Your second block of text...